ProFish Retail will be closed on Thursday November, 26 2020. We wish you all a Happy Thanksgiving and we thank you for choosing ProFish!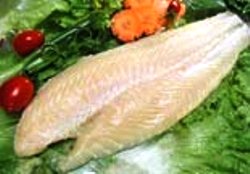 download qr code
Tautog Fillet
Product #: 11048F
Scientific Name: Tautoga onitis
Country of Origin: United States
$19.88 /LB
(minimum: 1 LB)
Catch Info:
View details of SeafoodWatch Catch Methods
Description:
Tautog is firm and mildly flavored, similar to red snapper, and is sometimes referred to as Black Fish.
Tautog is found on the Atlantic Coast from Nova Scotia to South Carolina, but primarily harvested from our local waters.
The local population became heavily fished in the 1980s as other popular species became less available. Tautog are slow growing and have a low reproductive rate, making them vulnerable to fishing pressure. The tautog population became overfished and management measures implemented in the 1990s and 2000s have been unsuccessful at rebuilding the population. The 2011 stock assessment indicated that population is 40% of the target size and the harvest rate is nearly double the targeted rate. New regulations approved in 2011 require states to reduce fishing effort by 56%, which should allow the population to rebuild to the target size by 2019.
External Links:
This item has been added to your cart