Please be advised: ProFish Retail cutoff has been moved up to 1:00 pm. Please plan accordingly!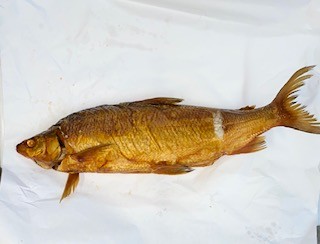 download qr code
Whole Whitefish, Smoked 2-3 pounds
Product #: 85090
Scientific Name: Salmo salar
Country of Origin: Chile
Product Currently Unavailable
Contact us for More Information
Catch Info:
View details of SeafoodWatch Catch Methods
Description:
Whole smoked whitefish that is smoked by our own Ron Goodman at Ivy City Smokehouse. These fish weigh between 2-3# and are smoked using hickory and applewoods.
External Links:
This item has been added to your cart