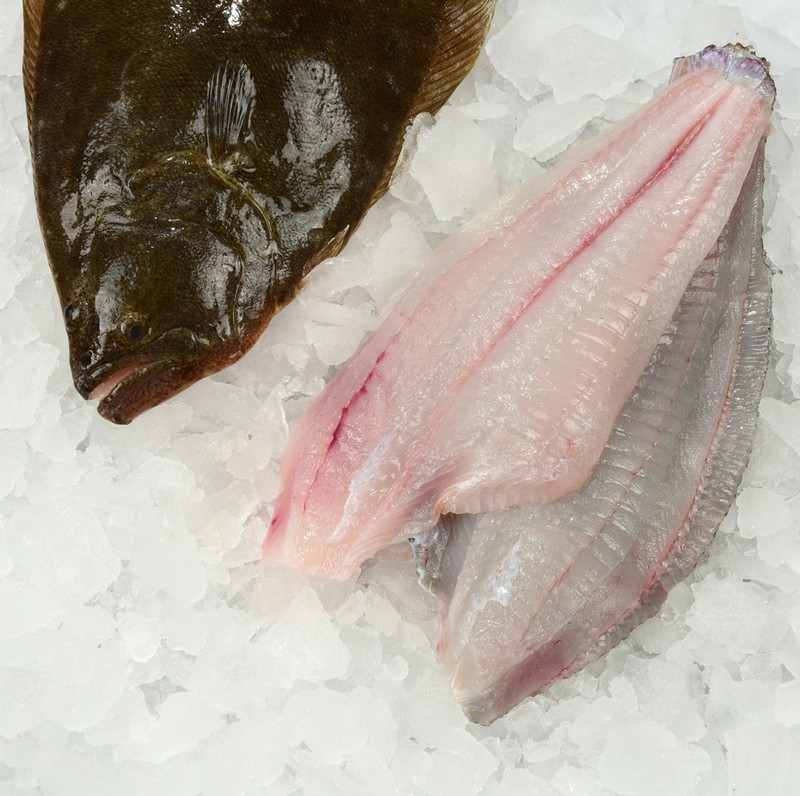 download qr code
Flounder Fillet, Skin Off Hand Cut
Product #: 11030F
Scientific Name: Placopecten magellanicus
Country of Origin: United States
$18.95 /LB
(minimum: 1 LB)
Catch Info:
View details of SeafoodWatch Catch Methods
Description:
Flounder is a great fillet with a tender flaky texture. When fresh there are few better fish to pan fry or saute.
Caught off the U.S. Atlantic coast from New England to South Carolina.
Flounder is a general name for a number of different species. Summer, winter and yellowtail are the three most commonly harvested species; witch and southern are less common. Most flounder species are overfished (depleted) and still experiencing overfishing though new management regulations were implemented in New England in 2010, which should end overfishing and rebuild depleted populations. Summer flounder, also known as fluke, is the exception; the population successfully rebuilt from a depleted state. Flounders are usually harvested with trawl nets on sandy bottoms. Though trawl nets drag across the sea floor and can be destructive, sandy bottoms are very resilient and less impacted by fishing gear. Trawl nets off of Virginia and North Carolina are required to use Turtle Excluder Devices to allow threatened and endangered sea turtles to escape the nets.
External Links:
This item has been added to your cart