Lower ordering minimum, reduced to $40. Same great fish!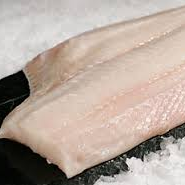 download qr code
Halibut Fillet Skin Off
Product #: 11049
Scientific Name: Coryphaena hippurus
Country of Origin: Canada
$21.95 /LB
(minimum: 1 LB)
Catch Info:
View details of SeafoodWatch Catch Methods
Description:
Halibut is a very mild, lean, meaty fish. Perfect on the grill, in a saute pan, or even deep fried for an authentic Alaskan style fish and chips!
Atlantic halibut are found throughout the northern Atlantic Ocean from the U.S. and Canada to Europe.
Fillet with no skin.
External Links:
This item has been added to your cart